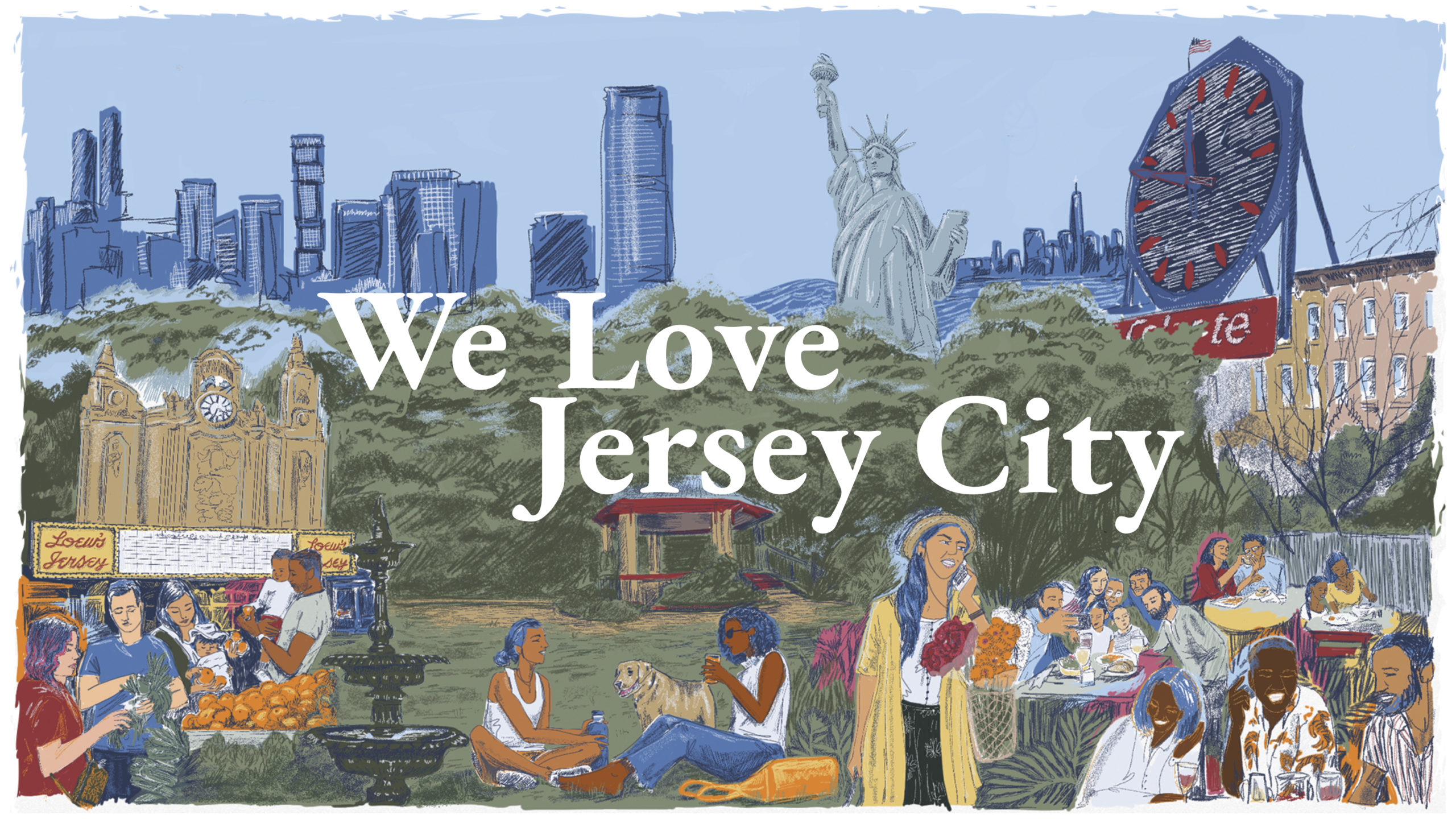 Celebrating 40 Years of SILVERMAN
Building Neighborhoods is more than the SILVERMAN tagline—it defines the company's mission, values, architectural aesthetic, and business model for 40 years. Founded by brothers Eric and Paul Silverman, the company had a vision for the abandoned factories and rundown buildings scattered throughout Jersey City's waterfront and downtown. While driving through the Paulus Hook neighborhood in 1981, they spotted a fire-damaged apartment building with a collapsed roof. Following a complete renovation, all fifteen apartments were rented within three weeks by those drawn to the attention to detail and community lifestyle SILVERMAN provides their residents.
Since then, SILVERMAN has worked diligently to help Jersey City become a destination…the perfect place to work, live and dream. The SILVERMAN team has restored historic landmarks, created beautiful architecture, developed affordable housing, attracted commercial and industrial tenants, and brought creative retail ventures to Jersey City. They have supported local artists, funded programs for neighborhood students, and are continually recognized for their philanthropy and passion. Their award-winning work in Hamilton Park has resulted in an urban oasis of park living complimented by shops and restaurants. Nearby, in the bustling Grove Street area, residents enjoy the vibrant atmosphere of the heart of downtown.
Owner of Razza and pizza maker extraordinaire, Dan Richer has been a business partner for over eight years with his storefront located right across the street from SILVERMAN's offices at Charles & Co. When we asked Dan to share his experience working with SILVERMAN, his response was incredibly complimentary. "I couldn't be happier being a tenant in one of their spaces. I never imagined that a landlord would treat their tenants and the community as well as Paul and Eric treat theirs. They're true professionals and they are incomparable in their industry," he told us. But it's not just about friendliness and feeling welcome for Dan, and for many of our partners. He continued, "they do the work. You can see Paul Silverman across the way bending down on the street to pick up a piece of garbage, because he is willing to do what any property owner should be willing to do. He walks the walk, and that's leadership."
To date, SILVERMAN has created over 1,000 residences and over 500,000 square feet of commercial and light industrial space, translating to thousands of jobs and new homes. What started 40 years ago as an architectural vision for Jersey City's downtown has grown into a deep affection for its diverse, dynamic residents. SILVERMAN is a company comprised of caring and friendly people, proud of the roots established in 1981, which continues its tradition of building Jersey City's best collection of apartments, stores, offices and schools.
While SILVERMAN has grown as a company tremendously over the years, so has their community. It's not often that landlords build decades-long relationships with their business partners and residents, but it is normal at SILVERMAN. Elizabeth Cain met Eric Silverman when she was just 23 years old while working at a restaurant in downtown Jersey City. The owner of Hazel Baby and Hound About Town describes SILVERMAN as a "big part of my family's life ever since."
Local influencer and SILVERMAN resident Lynn Hazan put it simply, when she said "I really feel like I'm part of a family." Making their community feel special is something SILVERMAN has been hyper-focused on since 1981. The words of their residents, partners and members of the Jersey City community in celebration of forty years in business make it very clear that they are living out their mission successfully.
Please enjoy a video below highlighting varying members of the SILVERMAN community wishing the company on this major milestone.